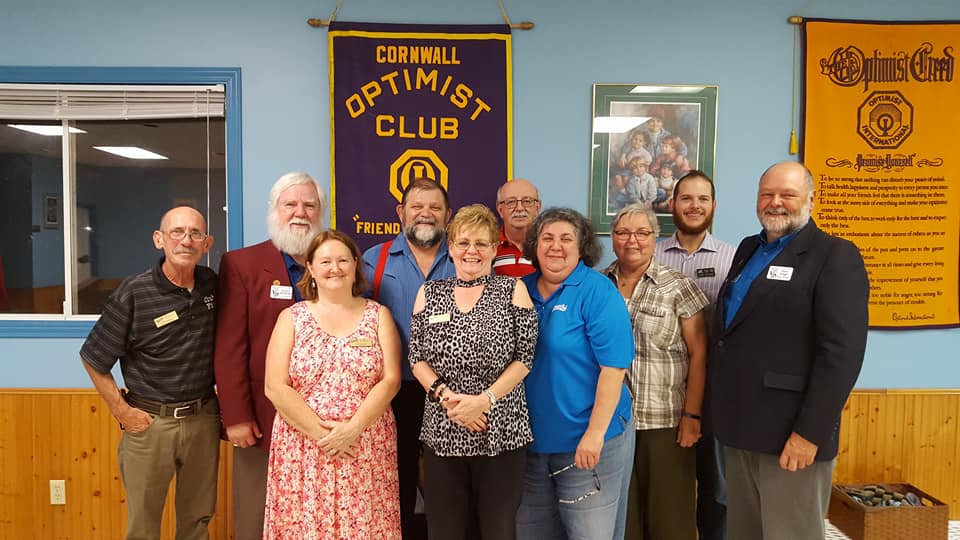 On September 26, the Optimist Club of Cornwall held it's annual Past President's Dinner.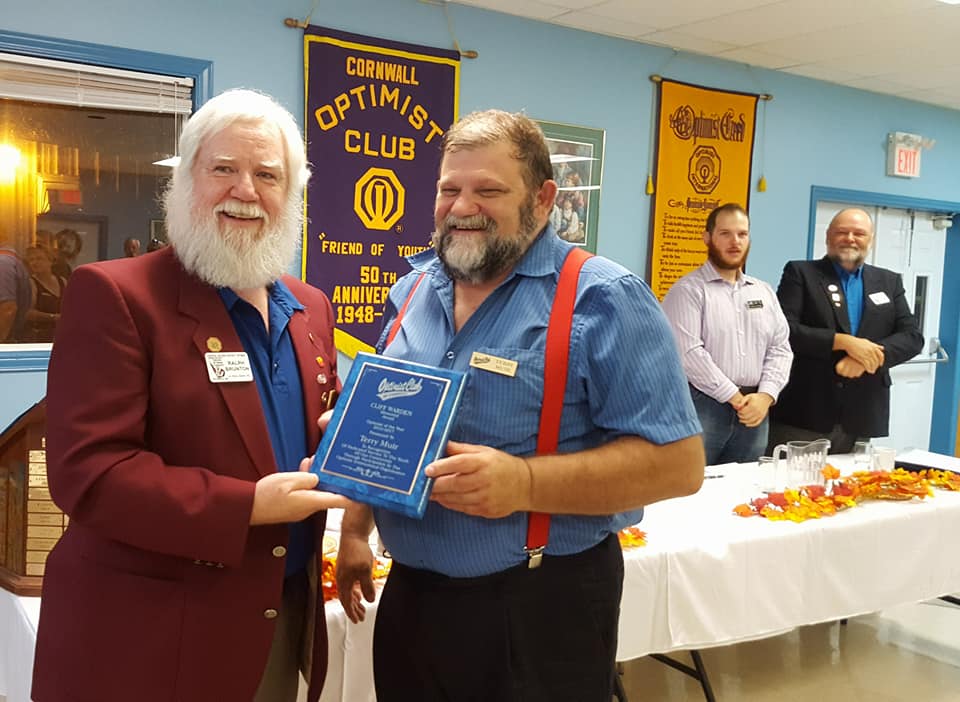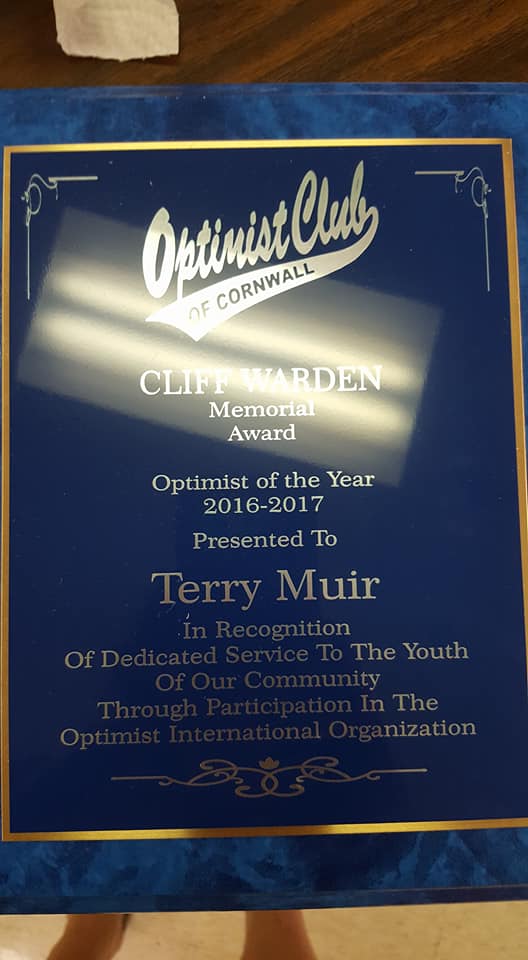 President Ralph Brunton took us on a year in review tour highlighting every achievement of the Club in 2016-2017.  We are glad to report that The Optimist Club donated more than $20,000 to worthy causes over the past months.  They truly made a difference in our community.
Terry Muir was declared Optimist of the Year.  Terry has donated over 190 hours of his time and was behind crucial fundraisers such as Ribfest, and helped renovate the Club House.
The new executives were welcomed and introduced by Marc Lalonde, Lt Governor, Zone 10, Central Ontario District.
Here is to another wonderful year!
PHOTO CREDIT: REBECCA BESNER